Clausen Miller - Troy MI
Client:
Clausen Miller P.C
Location: Troy, Michigan Project Area: 3000 sf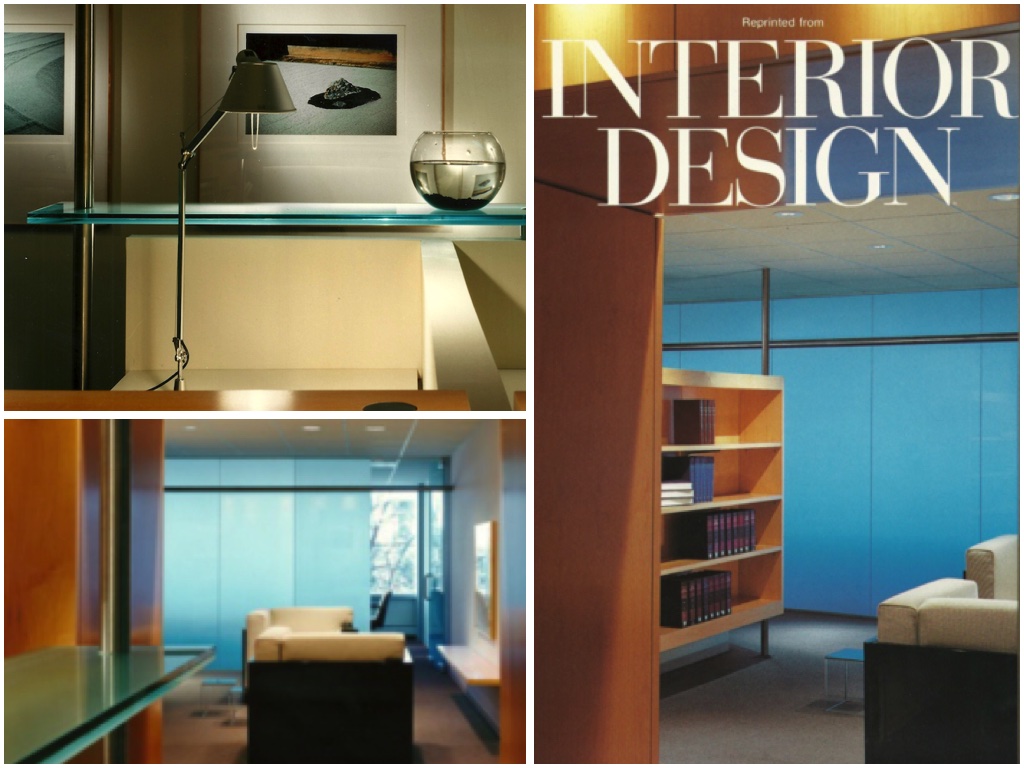 Clausen Miller is a law firm headquartered in Chicago, Illinois. The Troy, Michigan office was opened to service a particular client located within the building. The pertinent space was 3000 square feet on part of a floor in a six-level office building. The office was not only small but also very dark. The challenge was to bring light into the space along with creating architectural character to animate the insipid setting.
The office was situated at the end of a long dark corridor. MDF panels were placed on an angle to pull you into the reception area. Aluminum rods run horizontally and vertically throughout the space. The rods penetrate fins of party walls, pierce work counters and brace bookcases. They add a measure of mass and weight while providing an anchoring element. The library is situated through a portal of maple connecting the entry to the open space. Uniformity in materials and finishes reinforce design consistency.