Frontier Risk Management Corporate Interiors
Client:
The Environments Group
Location: Chicago, IL Project Area: 11,000 sf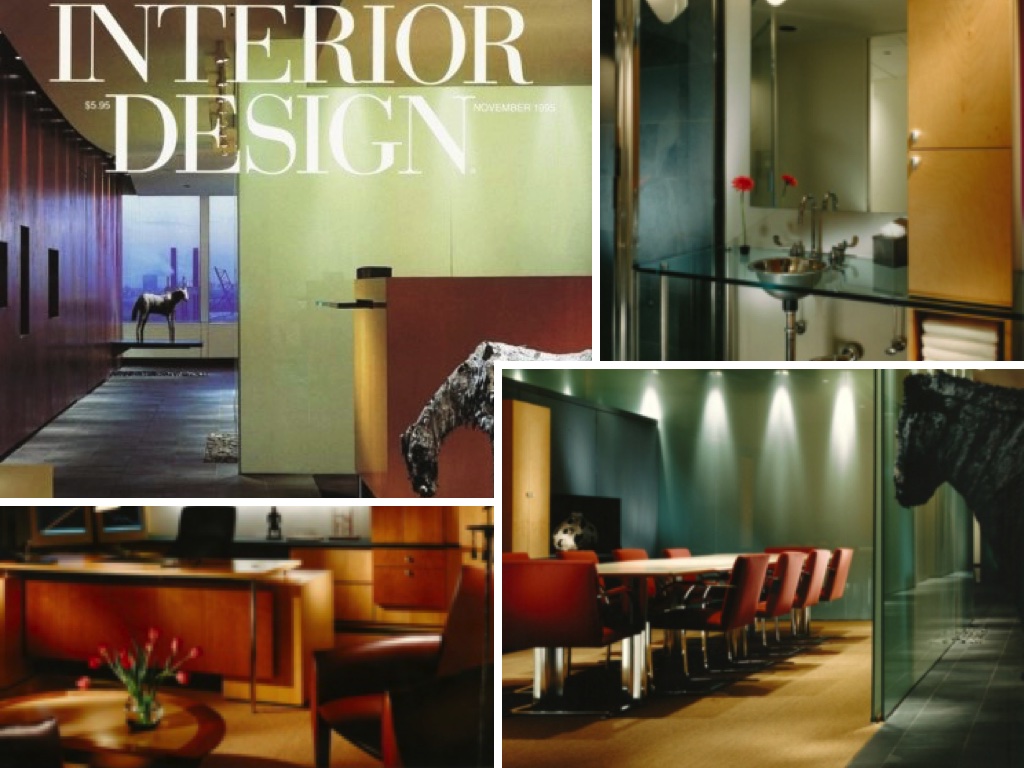 Frontier Risk Management is a trading firm located in Chicago, Illinois in a high rise office building across the street from the Sears Tower. The client had an extensive art collection and is said to have made his fortune in cattle futures which helped set the mood for the design of the space. Silhouettes of Butterfield Horse sculptures are visible down a long slate lined corridor with hand painted rusted steel walls overlooking the Chicago River and the South Side. River rock beds are placed in the floor along with giant metal tumbleweeds. A statue of Old Glory suited Abe Lincoln stands in the trading room. The reception desk is contrived of maple, wood glass, stainless steel and sandblasted pine.
The proprietor's wish was to have the office act as an extension of his home, complete with workout facility, pantry, full bath and washer and dryer. Private zones are spatially separate from the public zones. The divided area doubles as an art gallery. The furniture throughout was all custom designed to follow the theme of the space