Heidrick & Struggles Interior Design Project
Client:
The Environments Group
Location: Chicago, IL Project Area: 40,000 sf Budget: $3,000,000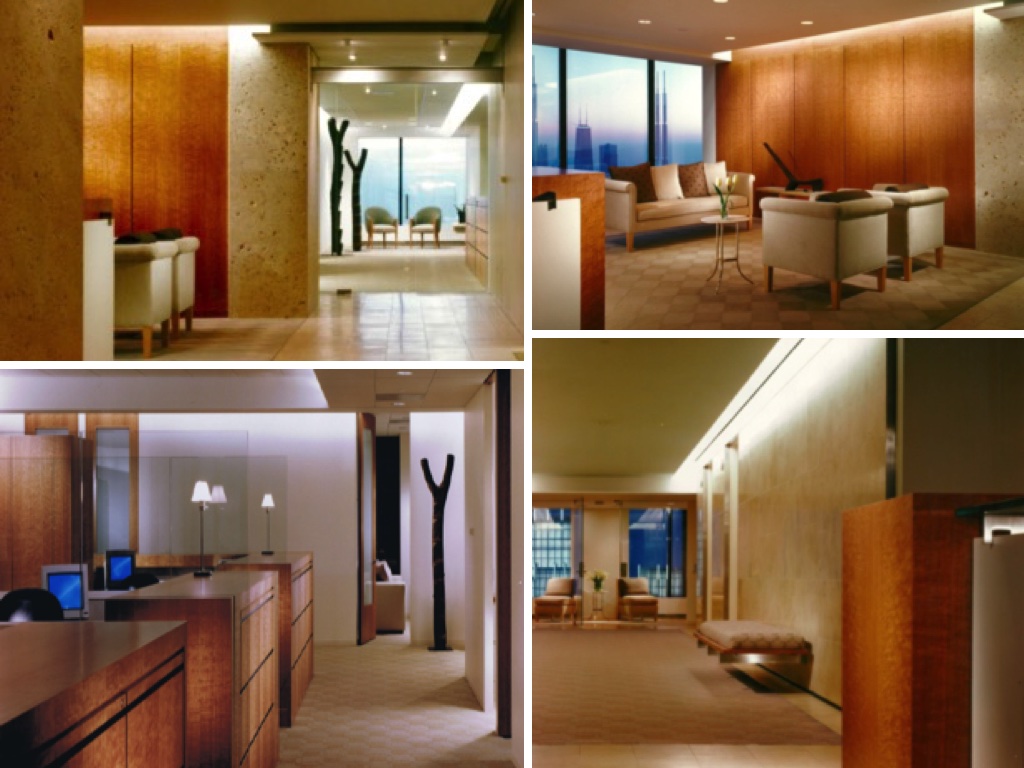 Heidrick & Struggles is an executive recruiting firm located in Chicago, Illinois in the Sears (Willis) Tower. The mission was to design an office that welcomed executive candidates in a professional, discrete manner. The result is a timeless business environment that evokes strength and stability without seeming austere.
The office is divided into four private quadrants. Wide corridors or boulevards end with magnificent vistas overlooking the skyline of Chicago from every angle. Stainless "I" beams are used throughout to delineate zones and create a contemporary accent to the quadrants. The "I" beams also act as an art piece that showcase the architectural structure of the Sears Tower. Eucalyptus wood along with Texas shell stone are some of the natural materials used throughout the space.
Custom workstations with glass dividers achieve elegance along with privacy.