U of M Solution Zone
Client:
University of Michigan
Space: Solution Zone Location: Ann Arbor, Michigan Project Area: 5000 sf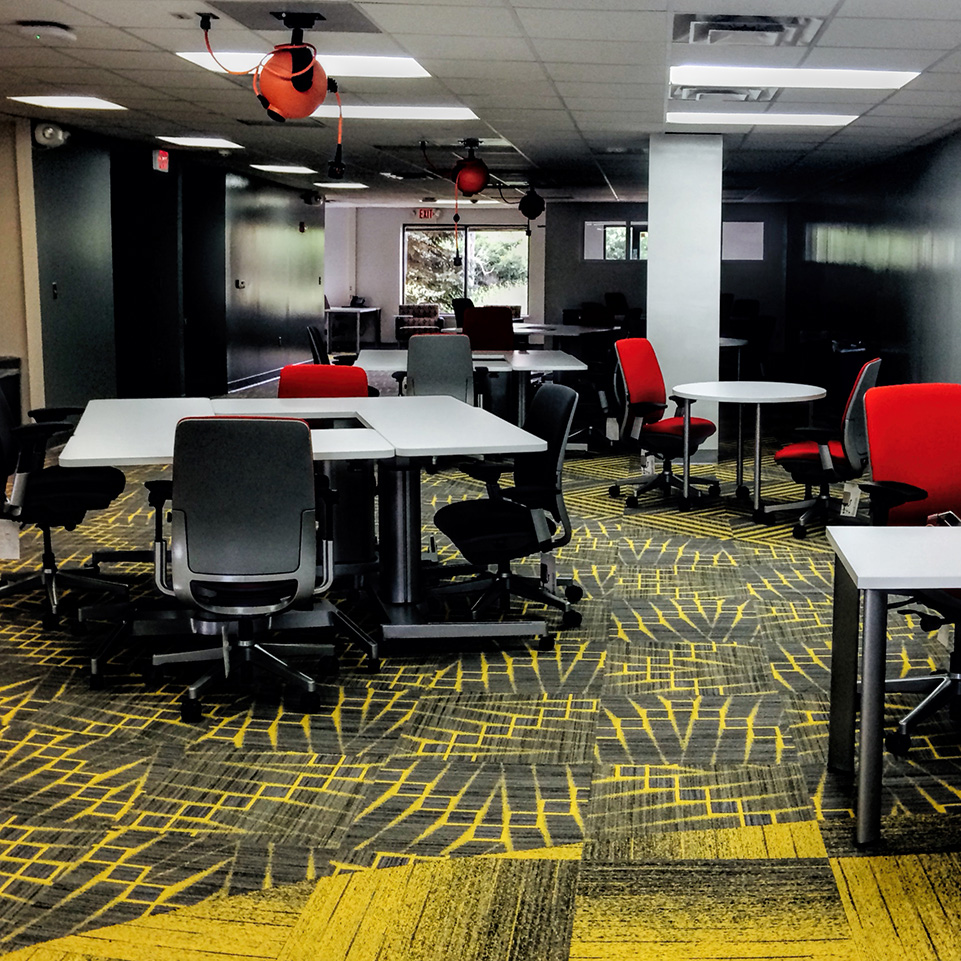 The Solution Zone was created to serve as a project space for multiple teams within the Information Technology Services Department of the University. The space is open, inviting, creative, and fun. The open-plan layout consolidates and increases workplace efficiency and the design encourages interaction among employees. The space incorporates adjustable height desks on casters to assist in collaboration and flexibility. The key was to develop a complementary workplace strategy that would replace its outmoded office space and promote cross-disciplinary ways of working. This open-plan space, gives employees continual freedom to choose where and how to work. Open and collaborative, the space is organized around private conference rooms and a café. Large orange power balls are hung from the ceiling for easy access to power. The idea was to set out to change the way it thought about the workplace by making it vibrant and flexible and "it works."