University of Michigan Shared Services
Client:
University of Michigan
Location: Ann Arbor, Michigan Project Area: 60,000 sf.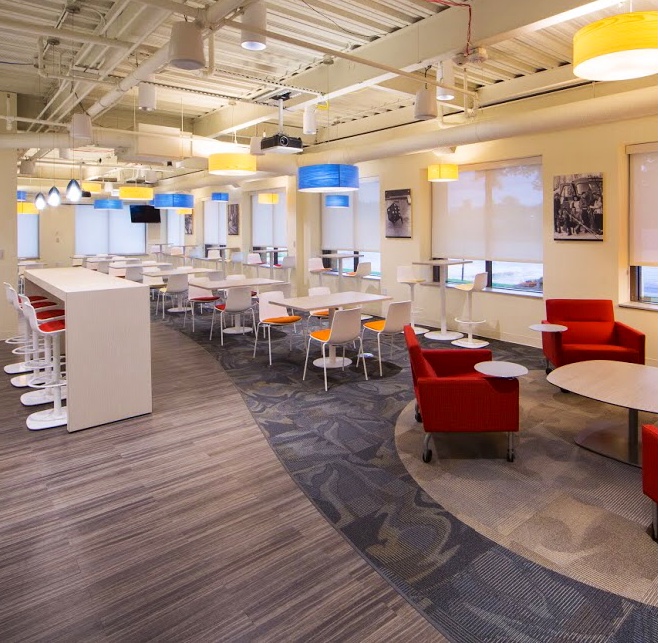 The Shared Services Center is a leased space located off campus in Ann Arbor. The four story interior was designed to accommodate the administrative groups within the university. Shared Services offers select Finance and Human Resources (HR) transactional services to the entire university. It combines these transactional services from colleges, schools, and administrative units into one operation that offers high-quality customer service as part of an overall strategy that focuses on the optimal use of university resources. Supporting a critical mix of collaboration and focused work, employees are given a wide variety of spaces in which to work individually or in groups. These spaces are tailored to the different ways employees work. This includes focus rooms/phone rooms, conference rooms, touchdown areas, breakout and collaboration spaces and centralized community hubs. The space as a whole is connected through this theme. The cafeteria is transformed into a lively multi-purpose space. A full workout facility and locker rooms add to workplace wellness. Artwork is exhibited throughout the building to display all aspects of public life at the university. The result is a stimulating, sophisticated and inviting work environment.