University of Michigan - Wolverine Tower
Client:
University
Location: Ann Arbor, Michigan Project Area: 60,000 sf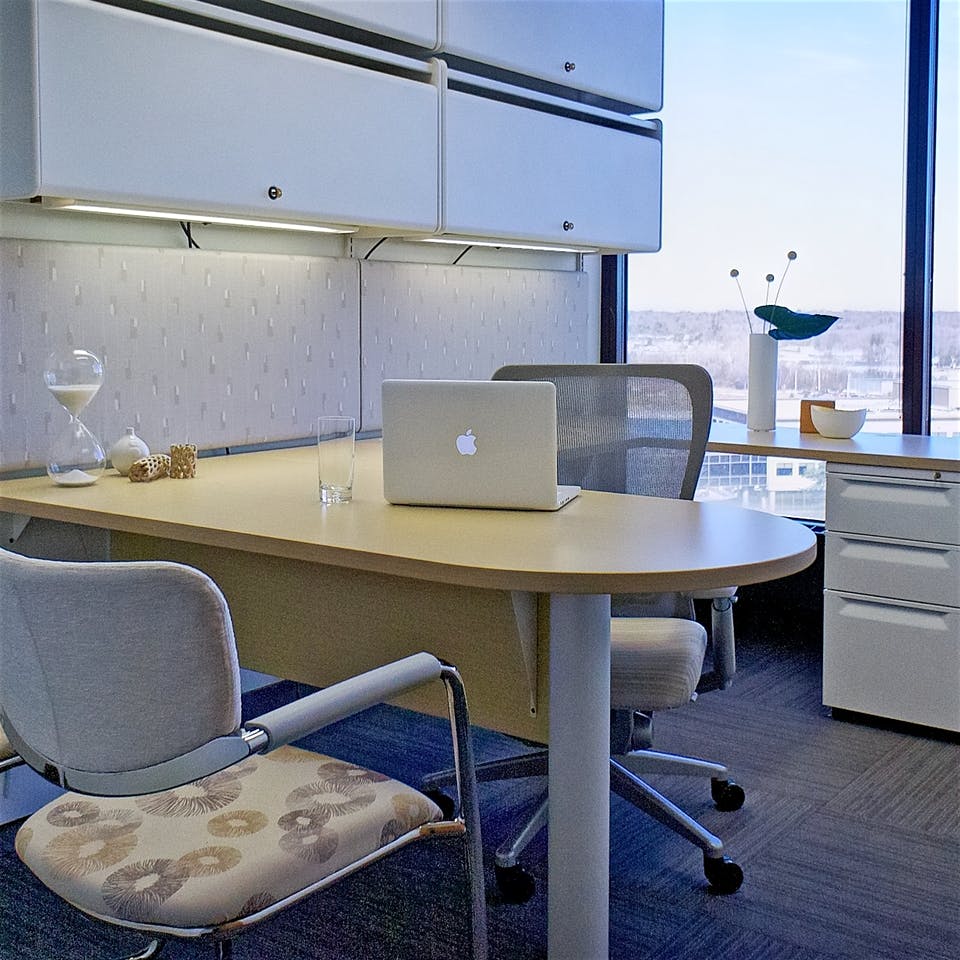 TIG provided interior design services for the Wolverine Tower 60,000 SF renovation. The renovation included space planning of six floors to meet new functional and organizational needs associated with combining different departments, as well as certain areas of the ground and basement floors. The design scope included open workstations, private offices, privacy rooms, conference rooms, workrooms, public den/lunch room, exercise room, lockers, shower areas, and a dedicated scanning room. The services included space planning, furniture design and specifications, bid documents and procurement. It also entailed the selection of finishes - including but not limited to flooring, walls, furniture and window treatments, millwork design, lighting fixture selection and signage. The team collaborated with A&E architects, University Construction Manager, as well as other stakeholders that were involved in the project. TIG was involved in all phases of the project, from design through implementation over the course of two years.